Smart Home planning
for professionals like us
The planning tool from electricians,
for electricians, planners and architects.
Request a demo
Christoph Lachmann,
Sm@rt Home Team GmbH master electrician
using the Noocoon expert tool
Smart Home, energy-independent, e-mobility -
customers are placing ever higher demands
Electrical installations are becoming increasingly complex, and the range of components are more diverse.
Planning, preparing estimates, efficient project implementation are the challenges that we all have to master.
Unpaid planning hours?
Generate proposals for large projects in just a few minutes.
Smart Home projects too complex?
Always have an overview during planning and implementation.
No practical software for electrical companies?
Thanks to its user-friendly application, you can use Noocoon Expert without any training.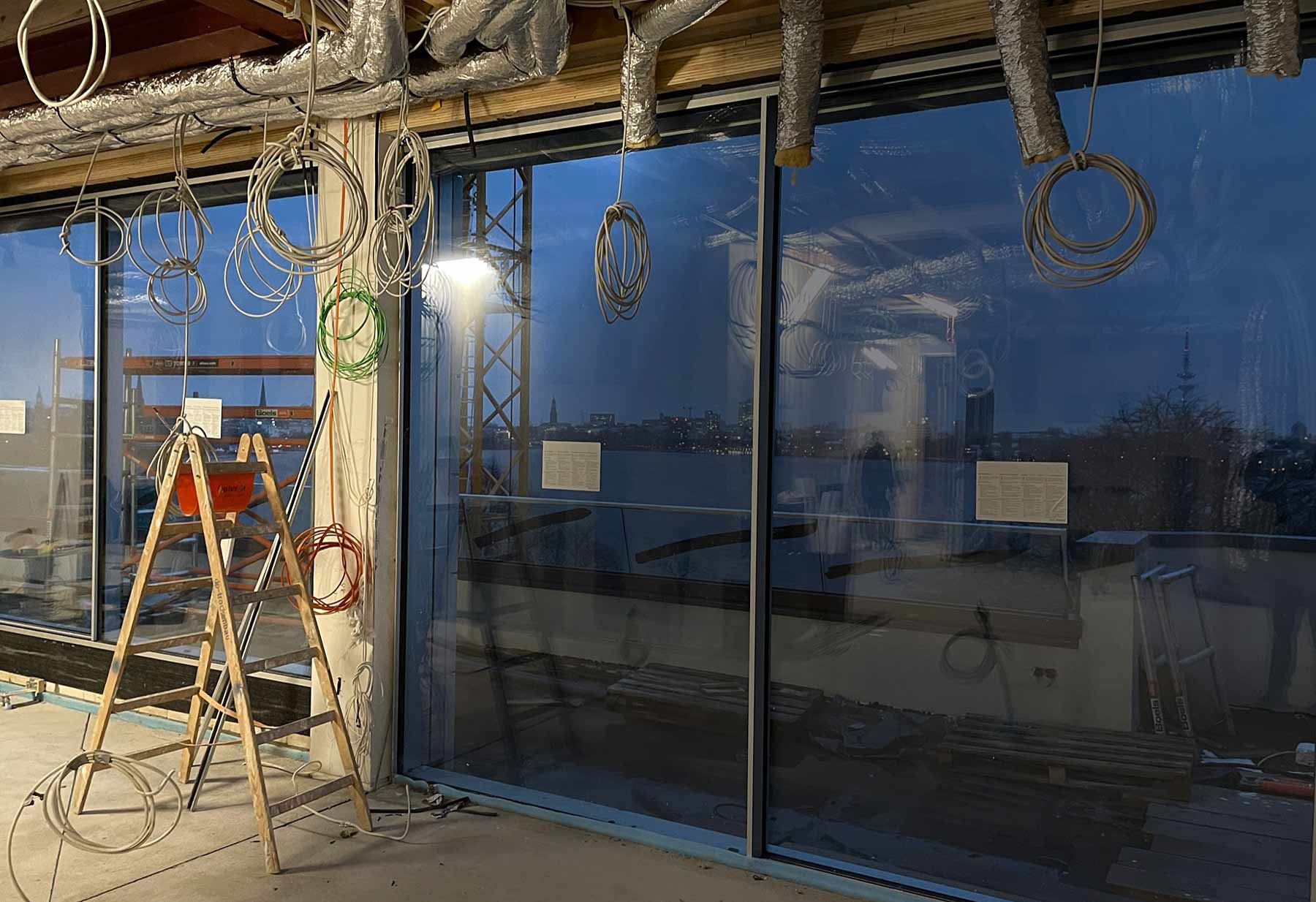 Noocoon Project "Außenalster, Hamburg"
Completed by the Sm@rt Home Team GmbH 2020-2021
Fewer unpaid planning hours,
more time for new customers!
With our Noocoon Expert Tool, we reduced the time spent on planning and preparing proposals to less than an hour.

How much time and money could you save using it?
Request a demo
Ich habe mich für Noocoon Expert entschieden, weil ich damit in der Angebotsphase viel Zeit einsparen kann. Der Kunde leistet durch die Eingabe seiner Wünsche im Konfigurator viel Vorarbeit – und das ist gut für beide Seiten. Im Folgenden Beratungsgespräch, kann ich gezielt auf die Wünsche eingehen und Kunden besser beraten.
Mike Straßburg, Elektrotechnik Straßburg in Werneck
Als Digitalisierungsunternehmen, glauben wir an die Zukunft der Smart Home Technologien. Wir haben uns auf Gebäudeautomation in Hotels, Privatgebäuden und Bürogebäuden fokussiert. Wir freuen uns sehr über die neue spezialisierte Planungssoftware. Noocoon Expert erleichtert unseren Kunden und uns als Digitalisierungsunternehmen das Leben. Mit nur ein paar Klicks kommt man zu einer ersten Kostenschätzung und kann anschließend die Kunden bedarfsgerecht beraten.
Liviu Stoica, LiRo SmartHome, Meerbusch
The planning tool developed by electricians
We have been building smart home systems for private homes, apartment buildings and commercial properties for over 10 years. Smart Home planning software incorporates all of the experience from the daily practice of our qualified specialists.
Try the planning tool developed by our own electrical specialists.